ADDRESS
United Players of Vancouver Theatre Company
Jericho Arts Centre
1675 Discovery Street
Vancouver BC V6R 4K5
Tel: 604.224.8007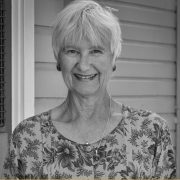 ANDRÉE KARAS - ARTISTIC DIRECTOR
Andrée Karas has been a part of live theatre in the lower mainland as producer, director and actress for over 30 years. In her 17 years as Artistic Director of United Players, she has become known for her artistic abilities, her courage, tenacity and integrity. She is highly respected in the Arts community and has given United Players the reputation of a unique amateur theatre company offering high-standard live theatre of critically acclaimed playwrights. Her philosophy of inclusion and encouragement has proved invaluable to the careers of many aspiring artists. Andrée received the Mary Phillips Award for Behind the Scenes Achievement at the 2012 Jessie Awards.
C.W. (Toph) MARSHALL - INCOMING ARTISTIC DIRECTOR
C. W. (Toph) Marshall is the Incoming Artistic Director of United Players, and has been involved with the company for over twenty years. A Classics professor at UBC, Toph has directed a dozen ancient plays through his company MASC (Modern Actors Staging Classics) and has founded improv troupes in Montreal, Edinburgh and Sackville, NB. He has written books on Aeschylus, Euripides, Aristophanes, and Roman Comedy. He has directed over a dozen plays from Victoria to St. John's, as well as in Edinburgh. In Vancouver, he has directed Euripides' Helen, Tom Stoppard's The Invention of Love, Tony Harrison's The Prince's Play (based on Hugo) and the première of a new translation of The Misanthrope by Tony Harrison for UP; and he directed Mark Twain's Diaries of Adam and Eve for Ensemble Theatre Company. Acting credits include Polonius in Hamlet (BlackSpear, Vancouver), Miles Gloriosus in Funny Thing (Triptych, Vancouver), Bassanio in Merchant of Venice (Shakespeare by the Sea, St. John's) and Antony in Julius Caesar (SBTS).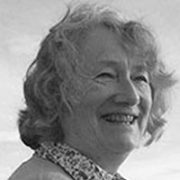 JOAN BRYANS - PRESIDENT & PUBLICIST
Joan Bryans has been involved in live theatre as actress, producer, and director for a number of years both in B.C. and in England. She brings over 30 years of experience to the role of publicist. With initial training at Crawford's, a leading advertising agency in swinging London in the 1960s, she has succeeded in raising the standard of all aspects of United Players' promotional material. Her talent in searching out graphic artists and guiding them has resulted in some of our award winning designs. Her work has resulted in increased media attention, a heightened public awareness of United Players as a company which produces high quality entertainment in Vancouver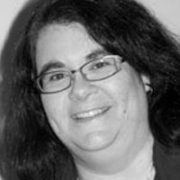 CATHERINE E. CARR
Catherine E. Carr joined United Players in 1997, after completing a BA in Italian and English at The University of British Columbia and the Fashion Arts Certificate Program at Vancouver Community College. Catherine brought some experience as an actor (including a play in Italian!), many years of sewing, and a background in fashion design to her work with United Players. Collaborating with United Players' talented crew, actors, and professional directors, she gained valuable experience in costuming and production of plays in different genres and periods. Over the years, Catherine has been recognized in many reviews for the costumes she has designed and made for numerous productions by United Players and other local theatre companies.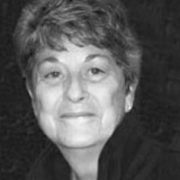 SANDI MCDONALD - GRAPHIC DESIGNER
A graduate of the Royal Melbourne School of Applied Art (Fashion Design) Sandi was previously Head of Costume for United Players, having designed costumes for community theatre both in Australia and Canada. From 1985 to 1991, she served on the Board of Directors and as Costume Co-ordinator for the Vancouver Youth Theatre, which included participation in productions for both Expo '86 (Vancouver) and Expo '88 (Brisbane). Sandi joined United Players as Resident Costume Designer & Head of Costume in 1993. She has received six nominations and two Best Costume Design Awards for her costumes in United Players productions. As she no longer resides in Vancouver, Sandi passed the costume "reins" to the ever capable hands of Catherine (Kate) Carr. However, she continues working with UP from afar as Graphic Designer.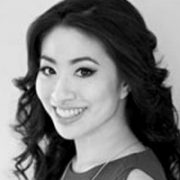 STEPHANIE KO - PROGRAMME DESIGNER
Stephanie Ko is a graphic designer, publicist, costume designer, arts administrator and national award-winning writer with a passion for the performing arts. She joined the United Players family in 2017, bringing with her a decade of experience working in live theatre and over thirteen years' experience in graphic design. As a freelance graphic designer and photo editor, her work has appeared in the Vancouver Sun, the Georgia Straight and Opera Canada magazine among others. Her costume designs have received many accolades, including a 2015 Community Theatre Coalition Award for Best Costumes (Into the Woods, designed by Lynn Wong). In addition to being UP's programme designer, Stephanie is also the general manager and head of costumes at Opera Mariposa and the Mariposa Theatre Wing.